One of our favourite dress this season. The red colour is nice to paired with the small red floral printing on the bodice. Frills at the bottom of the dress is nicely sewn. The design is specially made with the folded sleeves design. Bows are cute while added onto the sleeves and front waist area. Most importantly, the material is nice to wear as it is soft and cooling upon touching.
Material : Cotton/ Poly
Colour : Red
Waist size can be adjusted with red ribbon sash at the back
Non-stretchable material
Sizes Available: 1,2,3,4,5,6
Size measurement Chart: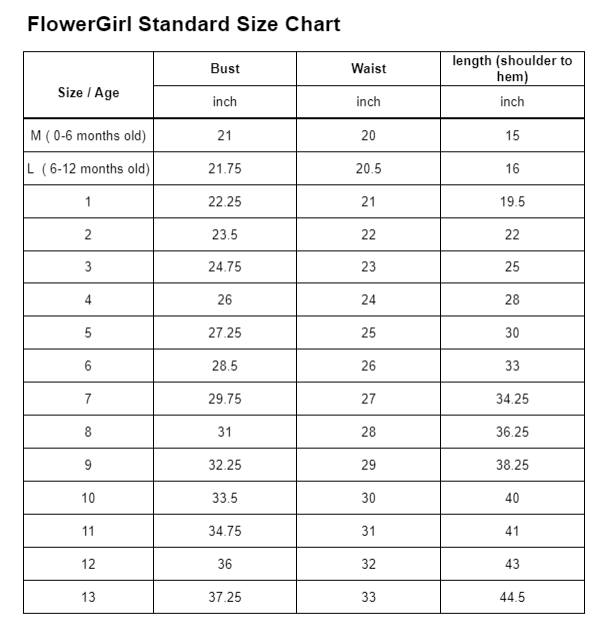 TIPS : In order to find the right size for her, please first follow her age then check on the length required (tea-length over the knee or from midi to maxi is preferred), followed by waist then the shoulder measurement.
The above size guide provided is measured on the garment and only serve as a reference.
The measurement could be differ in order to match with the design.
Measurement can be vary from 1-3inches.