One of our favaourite dress this season. Nice match of dress with cream satin and floral cotton , which gives a victorian dress kind of look. The round collar and bell longsleeves is nicely sewn and look very exclusive. Bodice front is designed with two bows to decorate. We love this beatifully printed floral japanese cotton as it is very nice to wear.
Material : Satin/ Cotton
Colour : Cream
Waist size can be adjusted with sash at the back
Non-stretchable material
Sizes Available: 1,2,3,4,5,6
Size measurement Chart: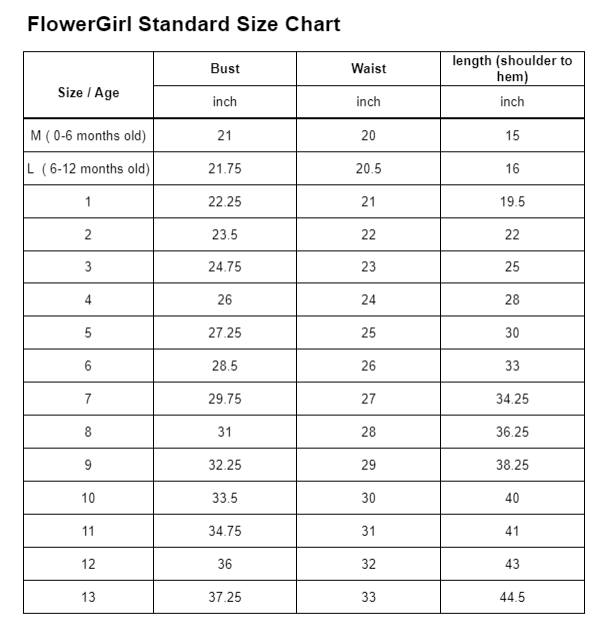 TIPS : In order to find the right size for her, please first follow her age then check on the length required (tea-length over the knee or from midi to maxi is preferred), followed by waist then the shoulder measurement.
The above size guide provided is measured on the garment and only serve as a reference.
The measurement could be differ in order to match with the design.
Measurement can be vary from 1-3inches.