The 3D sheer is definitely something you will fall in love with. The light blue satin used is embossed and thick. Ofray organza ribbon was used for the sash and hem. The oversized puff sleeves are cute and babydoll looking with ribbon and flower. Available from size 1 to 9 year.
Material : Satin / 3D Sheer
Colour : Blue
Waist size can be adjusted with blue organza ribbon at the back
Non-stretchable material
Sizes Available: 1,2,3,4,5,6,7,8,9
Size measurement Chart: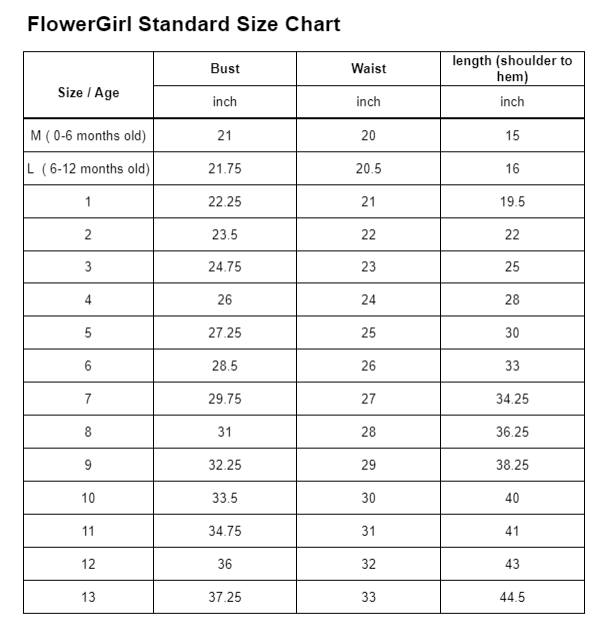 TIPS : In order to find the right size for her, please first follow her age then check on the length required (tea-length over the knee or from midi to maxi is preferred), followed by waist then the shoulder measurement.
The above size guide provided is measured on the garment and only serve as a reference.
The measurement could be differ in order to match with the design.
Measurement can be vary from 1-3inches.